usually when you get a new ferrari its a little more exciting than this was. it was by far the most expensive thing I have ever picked up with a forklift. and here are some other random pics as well.
It's a 599 if you were wondering, it's got an Enzo engine that detuned a little.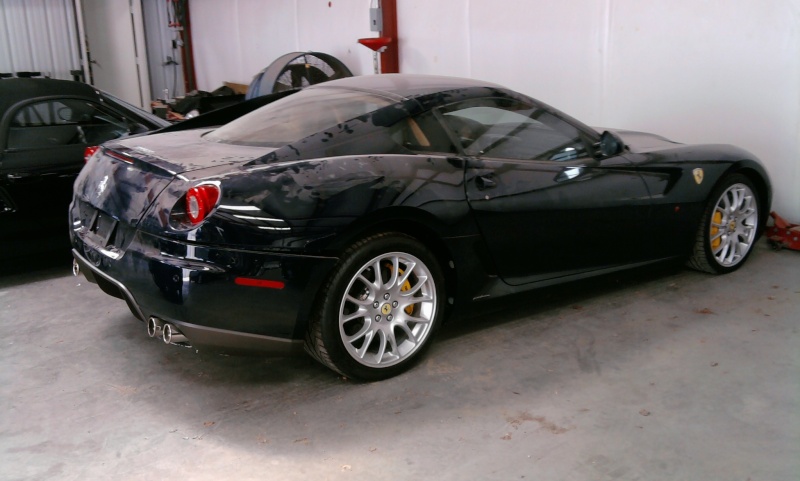 I know what you're thinking, "it's fine, maybe a little dirty, that's all..."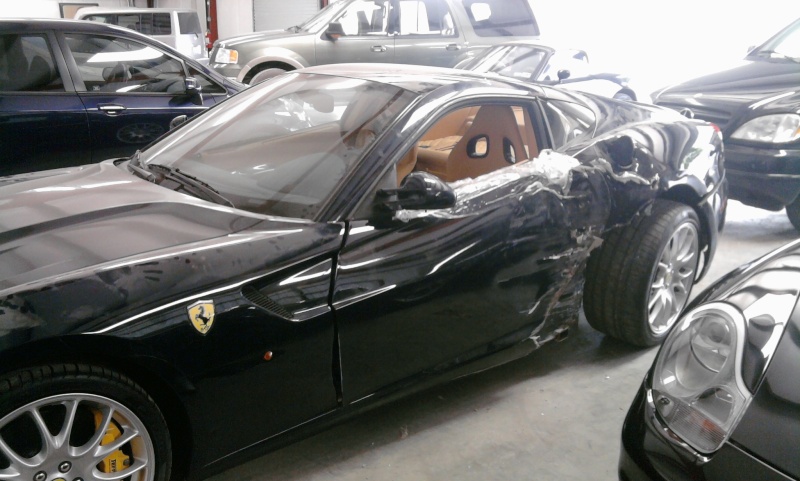 The R8 after cleaning, i actually got to have this for a day on mothers day to take my mom to lunch and just mess around.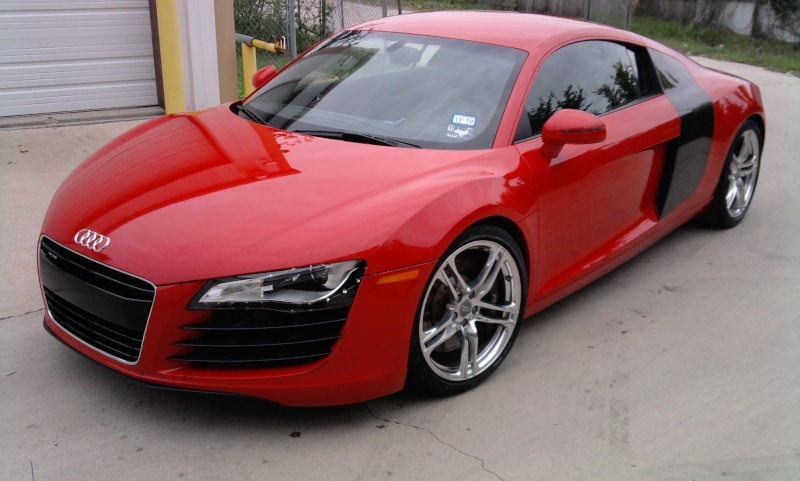 this is my sons first day of school picture. I swear if i didn't know he was five i would bet a lot of money that he was high.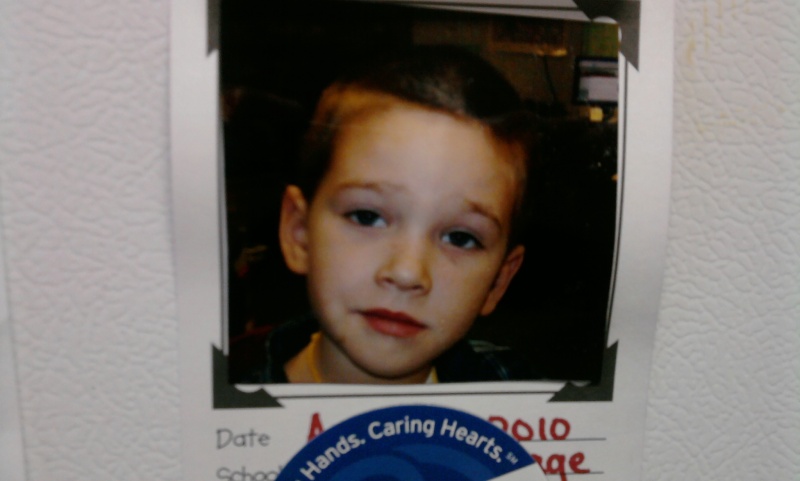 my bosses house that is on the market. only 2.7 million, it's a steal lol.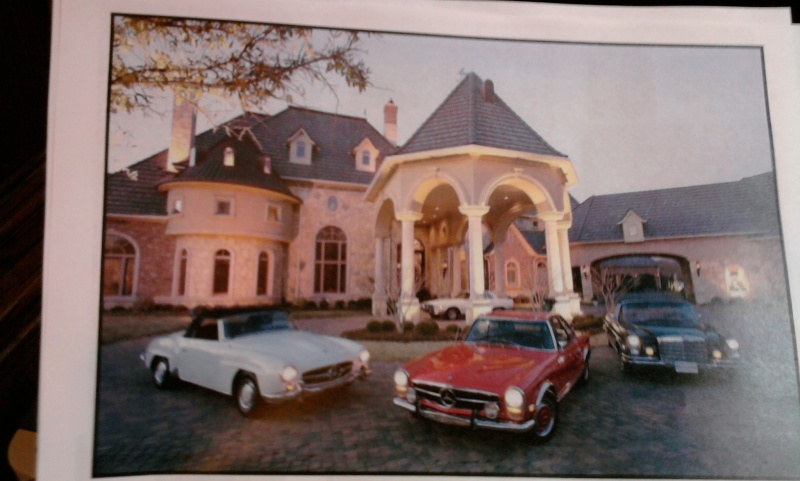 spent a couple of days doing some work on this and got it running. it's a real GT500 convertible and is worth over 100K.
This is the old maserati after cleaning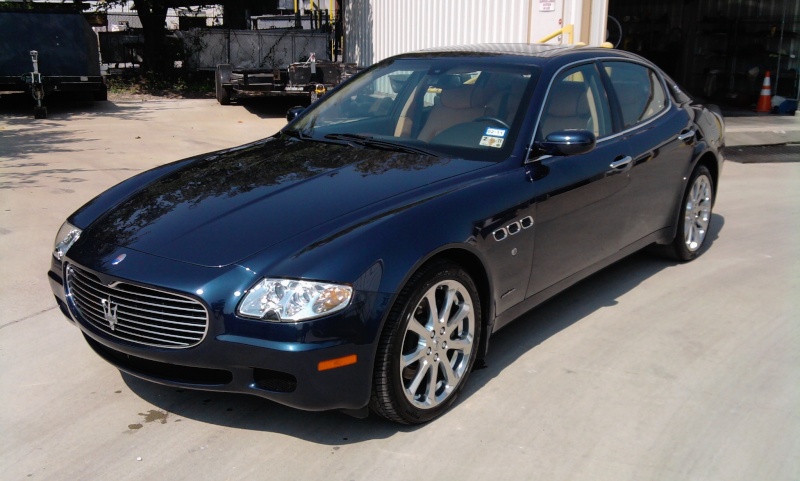 This is the new granturismo S we just got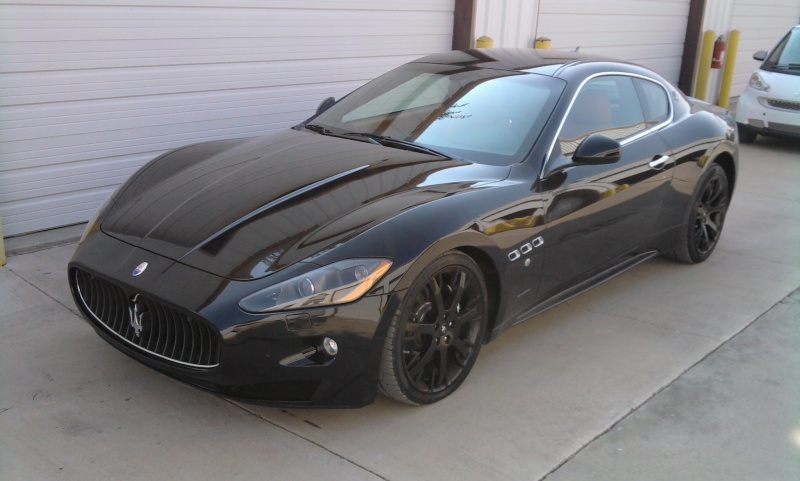 this is the lambo and ferrari pics i used to make my sig
i don't know if you guys remember this pic, we are supposed to get this murc back this week. I'll try to get some pics and vids up when we do.